Fellow blogger and writer,
Damyanti
, has put together an ebook of bite-sized short stories, many of which were written during the epic
A to Z Blogging Challenge
.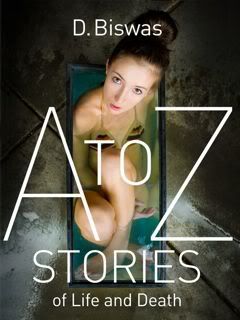 How do you judge a teacher toying with the sexuality of her teenaged student? A boy who decides to murder his mother? What thoughts rage inside a pedophile serial killer before he shoots himself? These are some of the premises of 26 stories of life and death, based on 26 letters of the alphabet. They question the concepts of beauty, truth, and morality, by revealing the face of the other side.
The book is available at
Amazon
and
Smashwords
. Well done, Damyanti!
PS. Isn't the cover super-duper awesome?!